Commercial air source high temperature heat pump is a heat pump that is specialized in providing hot water and heating for commercial places. It can be used in office buildings, schools, hotels, hospitals, playgrounds, large hot springs, hotels and other large places.

The high temperature heat pump absorbs heat from the air and can produce high-temperature hot water up to 75°C to 80°C. At the same time it can also be used for cooling. Commercial heat pumps have a very high COP to help reduce the energy consumption of buildings and reduce operating costs and reduce carbon emissions.

Commercial heat pumps use R134A refrigerant, which is environmentally friendly and stable, especially suitable for systems that produce high-temperature hot water. Very suitable for commercial and industrial applications to kill Legionella and other bacteria.
Commercial high temperature heat pumps features:
◆EVI scroll compressor specially designed for high temperature water heat pump
◆R134A refrigerant, environmentally friendly, reliable, suitable for systems that produce high-temperature water
◆Intelligent control: LED touch screen display and digital remote control
◆Adjustable water temperature setting: 25℃-75℃
◆High-efficiency shell-and-tube water heat exchanger, the maximum working water pressure is up to 3.2Mpa
◆Aluminum thermal expansion valve, high reliability
◆Inner groove copper pipe, high efficiency
◆Blue hydrophilic aluminum fins are corrosion resistant
◆Include automatic defrost function

Heat Pump Key Componets: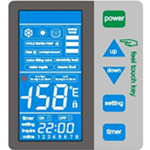 Smart control: microprocessor-based digital controller with LCD display digital controller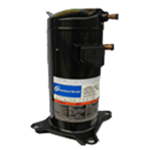 American Compressor: Copeland Scroll has high working efficiency.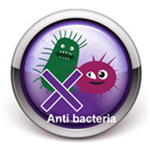 Anti-legionella: Kill Legionella at 75℃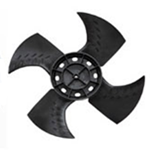 Axial Fans: high wind and low noise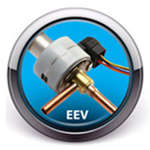 Eco-friendly Refrigerant: without ozone depletion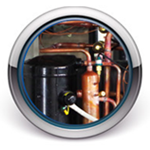 Silver welding: avoid refrigerant leakage
Warranty:
1. CE, CB, RoHS, Conform to EN14511-2:2011 test standard
2. 2 years warranty
3. 1% spare parts are repaired free of charge.

Leomon Technology can design and produce High Temperature Heat Pump according to customers' special requirements.

Commercial high temperature air source heat pumps

specifications:
Product size (MM): 1585x850x1525
Weight (KG): 480
Commercial high temperature heat pump performance:
Heating capacity (kw): 41.5
Hot water volume (L/h): 600
Inlet water temperature (℃): 15
Rated outlet temperature (℃): 75
Maximum water outlet temperature (℃): 90
Applicable water pressure (minimum water pressure): MPa 0.2~0.3(0.1)
Refrigerant R22 / mixed refrigerant (environmental friendly refrigerant optional)
Inlet and outlet water pipe P.T.(inch): 1-1/2"
High temperature air source heat pumps

applicable power supply:
Power supply: 380V/3PH~/50Hz
Operating current (A): 27.4
Rated power consumption (kw): 12.2
Applicable ambient temperature (℃): -5~40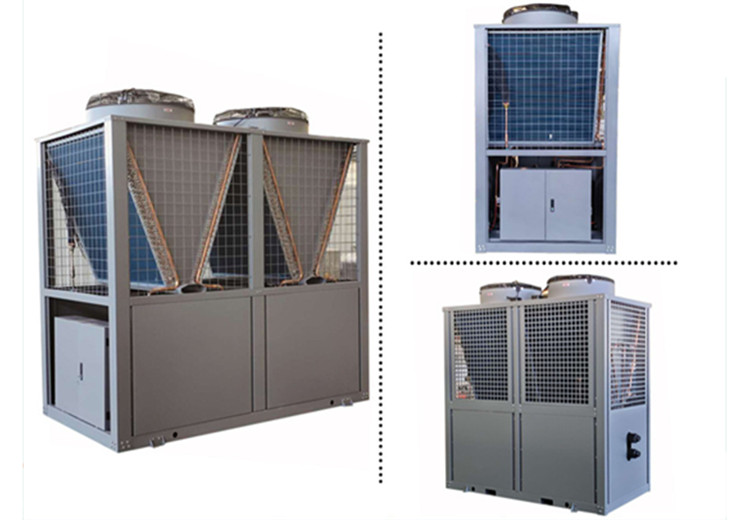 Commercial Air Source High Temperature Heat Pumps Applications:

Commercial Air Source High Temperature Heat Pumps Installations:

Commercial Air Source High Temperature Heat Pumps Connection Diagram: