Commercial Low Temperature EVI Heat Pumps can not only meet the heating demand of -25℃ in the ultra-low temperature environment in winter, but also can be used as commercial refrigeration and air conditioning in summer up to 40℃. It is widely used in homes, villas, hotels, hotels, factories, schools, hospitals, large commercial centers, stations, airports or institutions in the northern region to replace traditional coal-fired boilers/oil-fired boilers/electric boilers. It is a comprehensive energy-saving solution for heating in winter and cooling in summer in the northern region.

EVI DC inverter compressor can provide the industry's absolute highest COP. Even at -20 C (-5F), the COP of our heat pump is still greater than 2. This means that for every input of 1 Kw of power, you can generate 3.5 Kw of heating energy, thereby reducing heating costs by 70%!

Commercial Low Temperature EVI Heat Pumps work environment temperature range is -25°C to 43°C. It is the best heating equipment for cold regions such as Northern Europe.In addition to heating, the EVI heat pump can also be used as a very efficient air conditioner in summer.

Commercial Low Temperature EVI Heat Pumps Features:
1. Heating power range: 14kW, 27kW, 41kW, 49kW and 95kW.
2. The EVI turbo compressor is specially designed for high water temperature.
3. Heat pump evaporator: internal thread copper and hydrophilic aluminum foil heat exchanger
4. Smart remote control, memory historical data for quick adjustment.
5. Copper tube with inner groove to achieve higher efficiency
6. Including automatic defrost function (with reversing valve).
7. It can be used for floor heating, fan coils, water heaters and modern radiators.
8. Water heat exchanger: Circulating heating type is shell and tube type, directly tube type. Heating model.
9. R417a or R407c refrigerant, environmental protection, no carbon dioxide emissions

Heat Pump Key Componets: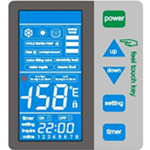 Smart control: microprocessor-based digital controller with LCD display digital controller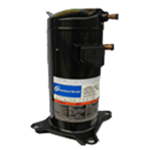 American Compressor: Copeland Scroll has high working efficiency.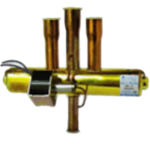 Japan Saginomiya four way control valve: No back flow and block.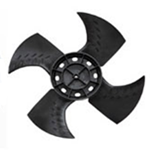 Axial Fans: high wind and low noise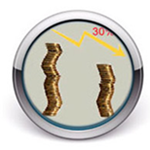 DC inverter: save more than 30% of energy consumption.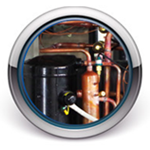 Silver welding: avoid refrigerant leakage
Warranty:
1. CE, CB, RoHS, Conform to EN14511-2:2011 test standard, ISO9001, ISO14001.
2. 2 years warranty
3. 1% spare parts are repaired free of charge.
Leomon Technology Service:
Leomon Technology provides customized services. We can design and produce Low Temperature Heat Pumps according to customers' special requirements.
Commercial Ultra Low Temperature EVI Heat Pump Specifications:
| | |
| --- | --- |
| Model | LM030V2LS |
| Power Supply | 220V~240V/50Hz or 60Hz/1ph |
| Refrigerant | R410A |
| Heating Capacity | 9.6KW |
| Input Power | 2.157KW |
| COP | 4.45 |
| Cooling capacity | 7.9KW |
| Input power of cooling | 2.688KW |
| EER | 3.50 |
| Rated current | 10.3A |
| Fan motor power | 100W |
| Fan motor quantity | 2Pcs |
| Water Flow | 0.29~0.76L/s |
| Water Pressure Drop | ≤20Kpa |
| Net Weight | 112KG |
| Gross Weight | 156KG |
| Noise | 59db |
| Waterproof Grade | IPX4 |
| Electric Shock Proof Grade | I |
| Pipe Size (internal thread) | 25MM |
| Expansion Tank | 5L |
| Electric Heate | 3KW |
| Grundfos Inverter Pump | UPMGEO 25-85-130 |
| Outdoor Unit Size(L×D×H) | 1100*490*810mm |
| Indoor Unit Size(L×D×H) | 550*325*650mm |
Commercial Low Temperature EVI Heat Pumps Applications:

Commercial Low Temperature EVI Heat Pumps Installations: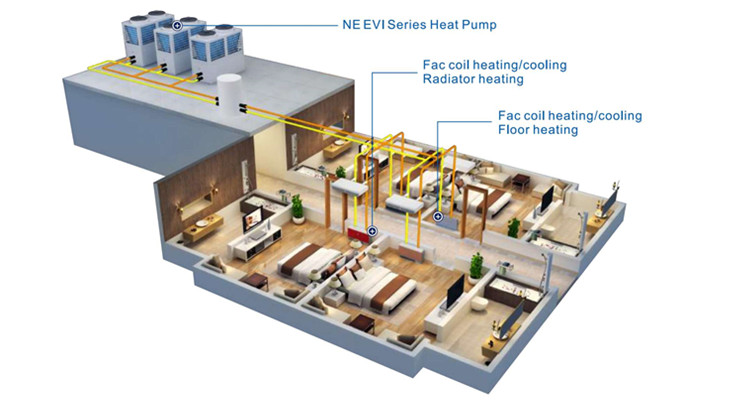 Commercial Low Temperature EVI Heat Pumps Connection Diagram: