EVI Heat Pump Water Heater uses Scroll EVI Copeland compressor and EVI technology to provide powerful heating capacity in cold environments, and has a digital controller for automatic defrosting.
EVI Heat Pump Water Heater can be used in areas where the ambient temperature is as low as -25°C to 45°C. In an environment of -15°C, when EVI Heat Pump is used for floor radiant heating (the outlet water temperature is 45°C), the COP can reach 2.52.
EVI Heat Pump Water Heater can meet the hot water and house heating requirements of different places, such as villas, houses, schools, factories, hotels, hospitals, spas, sauna centers, greenhouses, gardens, farms, and so on.
EVI Heat Pump Water Heater Features:
1. EVI compressor is specially designed for high water temperature of 60 degrees.
2. The base frame and exterior panels are made of galvanized powder-coated steel.
3. The heat exchanger is equipped with a high-efficiency shell-and-tube heat exchanger.
4. Using EVI technology, it can work stably at a temperature of -25°C and maintain a good COP.
5. Using R417a or R407c refrigerant, environmental protection-green energy, no carbon dioxide emissions
6. Intelligent controller and intelligent microprocessor make adjustments.
7. Constant temperature heating element for evaporator anti-frost protection.
8. Electronic expansion valve.
9. Contains automatic defrost function.
10. It can be used for floor heating, fan coils, water heaters and modern radiators.
EVI Heat Pump Water Heater Specifications:
1. Service life: 20 years
2. Storage capacity: 8kW, 10kW, 12kW, 15kW, 17kW, 20kW, 25kW, 28kW, 30kW, 35kW, 40kW, 45kW, 55kW, 60kW, 90kW, 100kW, 115kW, etc.
3. Working temperature of heat pump: -25℃~45℃
4. Maximum water outlet temperature: 60℃
5. Rated voltage: 220V/50Hz/1Ph~380V50Hz/3Ph
6. Coefficient of Performance (COP): 5.3
7. Sound Level: 55 dB(A)
8. Anti-vibration level: I
9. Waterproof grade: IPV4
Warranty:
1. CE, CB, RoHS, Conform to EN14511-2:2011 test standard, ISO9001, ISO14001.
2. 2 years warranty
3.1% spare parts are repaired free of charge.
Leomon Technology is a professional evi heat pump water heater manufacturer. We provide heat pumps of the highest quality and lowest price. Welcome to buy.

EVI Heat Pump Water Heater Applications: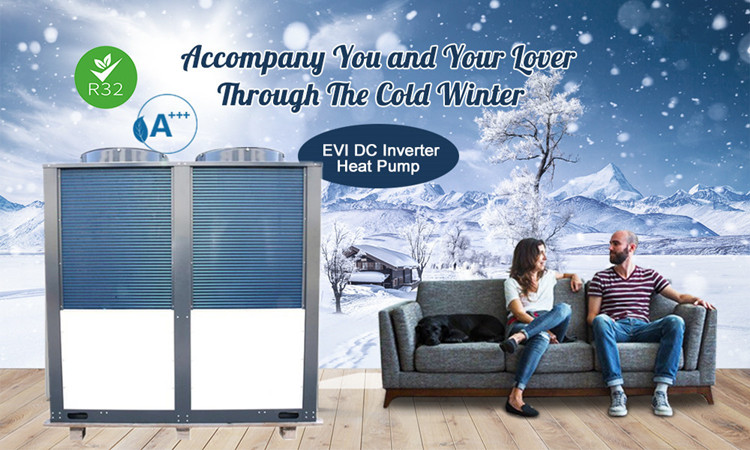 EVI Heat Pump Water Heater Installations: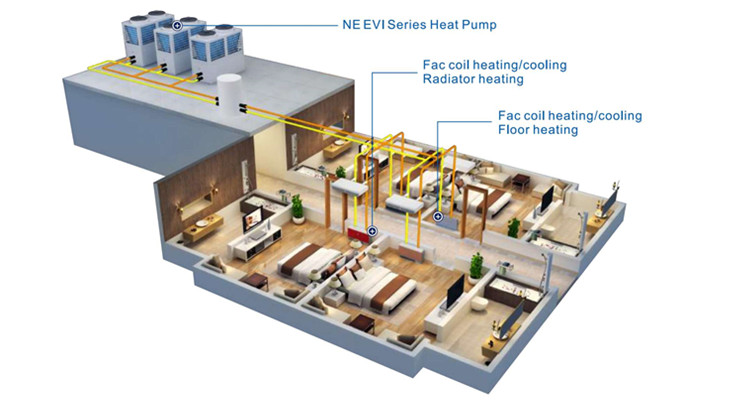 EVI Heat Pump Water Heater Connection Diagram: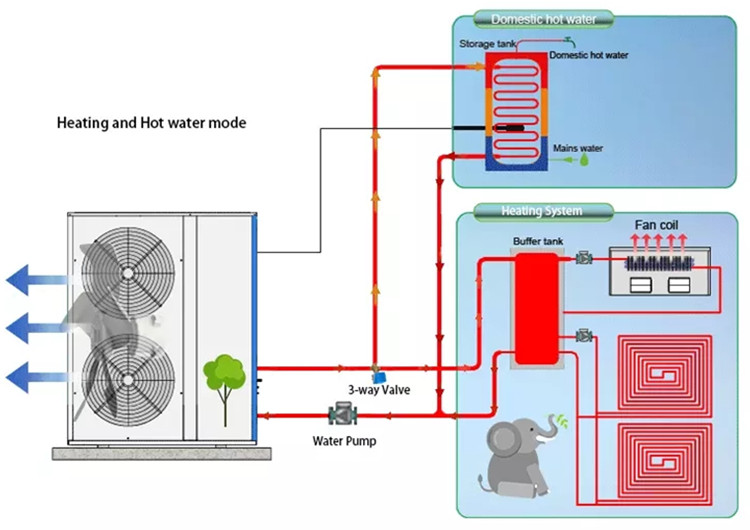 Heat Pump Key Componets: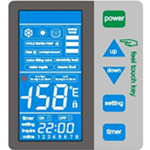 Smart control: microprocessor-based digital controller with LCD display digital controller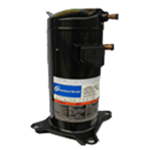 American Compressor: Copeland Scroll has high working efficiency.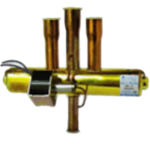 Japan Saginomiya four way control valve: No back flow and block.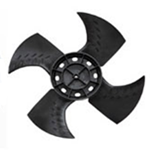 Axial Fans: high wind and low noise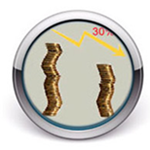 DC inverter: save more than 30% of energy consumption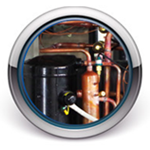 Silver welding: avoid refrigerant leakage