R32 Inverter Swimming Pool Heater is a heat pump using R32 refrigerant, which is mainly used to heat the swimming pool by absorbing heat from the air.
RR32 refrigerant is a new type of refrigerant, its ozone depletion potential is 0, only about 1/3 of R410A GWP.
R32 refrigerant has the least impact on the environment. R32 frequency conversion swimming pool heat pump will become the future market trend.
R32 frequency conversion swimming pool heat pump has R32 5.5KW 7.5KW 11KW 14.3KW 17.5KW 20.4KW 25.2KW. According to different power, R32 Inverter air source heat pump can heat small swimming pools, medium swimming pools and large swimming pools.
Features of R32 Inverter Swimming Pool Heater:
1. R32 Pool Heater saves energy, 70% less than ordinary water heaters.
2. Contains automatic defrost function
3. Water is supplied at any time, not affected by changes in geography and weather.
4. Intelligent control, water temperature controlled by microcomputer.
5. environmentally friendly refrigerant R32 (no pollution. will not deplete ozone)
6. Titanium alloy heat exchanger (corrosion and high efficiency)
7. Stainless steel shell (durable, long service life)
8. R32 Pool heater is easy to install
9. COP (1kw input) output heat 5kw)
10. two options (heating or cooling)


Heat Pump Key Componets: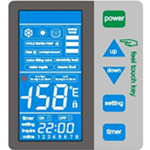 Smart control: microprocessor-based digital controller with LCD display digital controller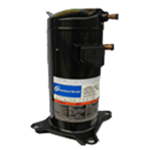 American Compressor: Copeland Scroll has high working efficiency.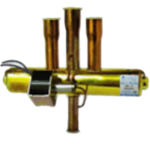 Japan Saginomiya four way control valve: No back flow and block.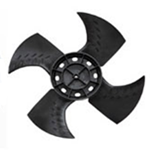 Axial Fans: high wind and low noise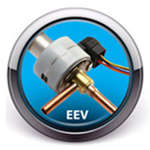 Eco-friendly Refrigerant: without ozone depletion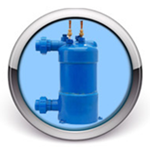 PVC Titanium Heat Exchanger: resistance to chemical corrosion and pool corrosion
Warranty:
1. Heat Pumps have CE and RoHS certificates.
2. 2 years warranty
3. 1% spare parts are repaired free of charge.

Leomon Technology can design and produce Swimming Pool Heater according to customers' special requirements.

| | |
| --- | --- |
| Product model | LM06-DC |
| Advised pool volume(m3) (with cover) | 10-25 |
| Heating capacity (kW) | 6.2-2.5 |
| Heating capacity (BTU/h) | 21143-7843 |
| Input power (kW) | 1.09-0.17 |
| COP | 5.69-13.5 |
| Heating capacity (KW) | 4.8-2.3 |
| Heating capacity (BTU/h) | 16369-8526 |
| Input power (KW) | 1.04-0.32 |
| COP | 4.62-7.14 |
| Rated current(A) | 4.4 |
| Minimum fuse current (A) | 7 |
| Advised water flux(m³/H) | 2.5 |
| IP Grade (Level of protection) | IPX4 |
| Anti-electric shock Rate | I |
| Noise (dB(A)) (1m) | 50-40 |
| Net weight/Gross weight(kg) | 54/66 |
| Diameter of pipe (mm) | φ50 |
| Metel plate | ABS plastic casing black color |
| Body size(W*D*H)mm | 1008×380×577 |
| Compressor | GMCC |
| Refrigerant | R410A |
| Power supply | 220V/1p/ 50Hz-60HZ |
| Condenser | Titanium in PVC |
| Evaporator | L-1.5/900*500/φ7 |
| Four-way valve | SHF-4-23U |
| Expansion valve | Sanhua |
| Motor | DC 25W |
| Fan | φ400*1 |
| Controller | Mitsubishi driver |
| High-voltage switch | 3.6/4.2MPa |
| Power line connect with unit | 3*1.5mm2 |
| Package | wooden package |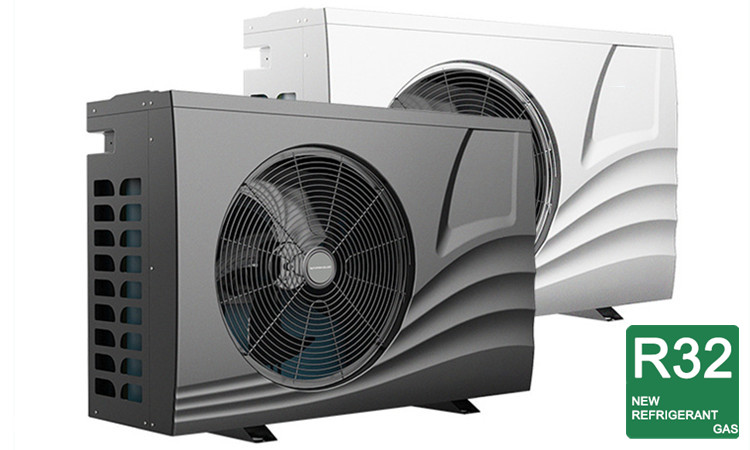 R32 Inverter Swimming Pool Heater Applications:


R32 Inverter Swimming Pool Heater Installations:

R32 Inverter Swimming Pool Heater Diagram: