Heat Pump Water Heaters do not produce heat. It draws heat from the air and transfers it to the water storage tank to heat the hot water.Using the existing heat can make the efficiency of the heat pump water heater three times higher than that of the traditional electric water heater. This efficiency will greatly reduce your electricity bill.
Heat Pump Water Heaters are used in kitchen and bathroom applications. It uses environmentally friendly 401a refrigerant to heat water to an adjustable temperature between 30°C and 60°C.
The electrical energy consumed by the Heat Pump is only used to operate the compressor and fan. So her electric energy is 70-80% less than traditional electric water heaters. Every 1kW of electric energy consumed will drive the device to generate 3-5kW of heat energy.
Two types of heat exchangers:
Type A: Externally wound heat exchanger (suitable for water tank capacity 150-300L)

Air heat-copper tube heat exchanger-around the outer wall of the stainless steel water tank-hot water tank
The water source is pollution-free and safe to use.

Type B: internal coil heat exchanger (suitable for water tanks with a capacity of 150-300L)
Air heat--SUS 316 coil heat exchanger 1--SUS 316 coil heat exchanger 2--hot water tank
The refrigerant heat exchanger also does not touch drinking water, thus ensuring the safety of drinking hot water in the kitchen and hot water in the bathroom.
Heat Pump Water Heaters Features:
1. LCD touch screen control screen, Wifi control
2. Hot water temperature setting: 30-60°C will not pollute drinking water
3. Scroll compressor can ensure quiet operation
4. R134A or R410A refrigerant without CFC, no ozone depletion
5. Energy saving, operating cost is only 1/3 of traditional electric water heater.
6 Safety: Water and electricity are completely isolated, no flammable, gas poisoning, explosion, fire, electric shock potential hazards associated with other heating systems.
7. Easy to install: it can be easily installed by a plumber or electrician without professional
Refrigeration engineer
8. Copper pipes with internal grooves can improve efficiency
9. PVC titanium alloy heat exchanger has sufficient corrosion resistance and more durable
10. With overheating protection, high pressure protection, high temperature protection, low pressure protection and other protection functions
Heat Pump Key Componets: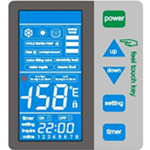 Smart control: microprocessor-based digital controller with LCD display digital controller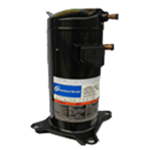 American Compressor: Copeland Scroll has high working efficiency.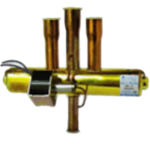 Japan Saginomiya four way control valve: No back flow and block.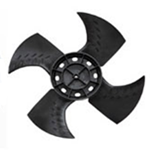 Axial Fans: high wind and low noise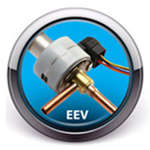 Eco-friendly Refrigerant: without ozone depletion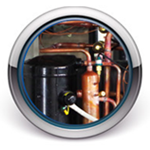 Silver welding: avoid refrigerant leakage
Heat Pumps Water Heater Warranty:
1. Heat Pumps have CE and RoHS certificates.
2. 2 years warranty for heat pump water heater
3. 1% spare parts are repaired free of charge.
Leomon Technology Service:
Leomon Technology provides customized services. We can design and produce heat pump water heaters according to customers' special requirements.
Heat Pump Water Heaters Specifications:
Model N

o.




YT-300TB1




Heating Capacity




15℃ to 55℃




Heatin

g Capacity




2.2

kW




COP




4.16




Max Power Input




3000kW




Rated C

urrent




2.9

A




Max Current




15A




Power Supply




220V~50Hz




Backup Electric

Heater

2000W




Refrigerant




R134a




Net Dimension




Φ620×1950




Package Dimension




700×700×2130




Net Weight




130Kg




Gross Weight




115Kg




Noise




48

dB




Water tank

volume

200L




Working temperature

range

-7~43

℃



Heat Pump Water Heaters Components:

Heat Pump Water Heaters Applications: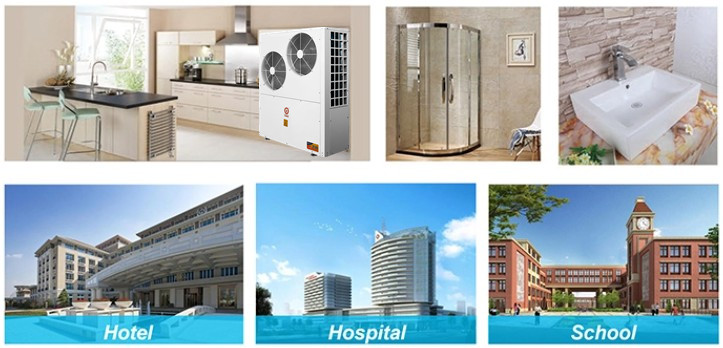 Heat Pump Water Heaters Installations:

Heat Pump Water Heaters Connection Diagram: