The hot water heat pump draws heat from the surrounding air, and then transfers the heat to the water tank to heat the water. Air source heat pumps can be used not only to heat hot water, but also to heat and cool houses.

The hot water heat pump can heat water to 30°C to 60°C. It consumes 70-80% less electricity than traditional electric water heaters, so the heat pump will save you a lot of electricity bills.

The volume of the heat pump is not large. It can be installed with the kitchen or other separate rooms. The heat pump has a built-in fan, so there is no noise during operation.

The working principle of Hot Water Heat Pumps:
The fan on the top of Hot Water Heat Pumps draws air from the surrounding space through the evaporator. The refrigerant in the evaporator absorbs heat from the air. The refrigerant flows through the compressor, thereby increasing the temperature and pressure. Eventually, the heated refrigerant passes through the condenser coils around the water tank and transfers heat to the water.

Hot Water Heat Pumps Features:
1. Well-known brand scroll compressor
2. Stainless steel storage tank or enamel storage tank.
3. Efficient and environmentally friendly R134A or R417A refrigerant, no ozone depletion
4. Copper pipe with inner groove, higher efficiency
5. Intelligent control: with LCD display and digital remote control
6. Water temperature adjustment range: 25℃-60℃
7. Electronic expansion valve (EEV) is used for reliable and high-precision expansion
.Shell and tube or in-tube water heat exchanger, the maximum working water pressure is up to 3.2Mpa
8. Compact design, optional 80L / 200L / 300L
9. Low noise, will not disturb neighbors
10. Automatic sterilization to ensure water quality
11. Extremely compact structure, beautiful appearance, good detachability
Heat Pump Key Componets: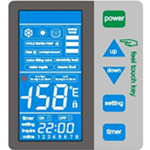 Smart control: microprocessor-based digital controller with LCD display digital controller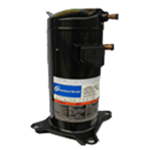 American Compressor: Copeland Scroll has high working efficiency.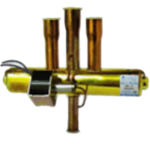 Japan Saginomiya four way control valve: No back flow and block.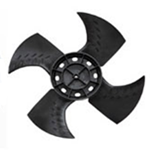 Axial Fans: high wind and low noise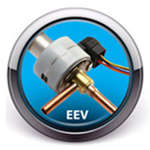 Eco-friendly Refrigerant: without ozone depletion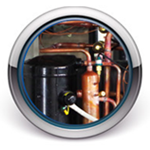 Silver welding: avoid refrigerant leakage
Warranty:
1. CE, CB, RoHS, Conform to EN14511-2:2011 test standard, ISO9001, ISO14001.
2. 2 years warranty
3. 1% spare parts are repaired free of charge.
Leomon Technology Service:
Leomon Technology provides customized services. We can design and produce Air Souce Heat Pump Cylinders according to customers' special requirements.
Hot Water Heat Pumps Specifications:
Model




FAR-01(200L)




Heating capacity




3.5kw




Water tank capacity




200 L




Heating power input




0.91kw




Operating current




3.68A




COP A20/W55




3.75




Power supply




220~240V/1Ph/

50Hz/60hz

Compressor brand




Hitachi / Rotary




Refrigerant




R410a / R407c




Controller




lcd digital




Type of defrosting




Reverse circulation




Max.water temperature




60 ℃




Rated water temperature




55 ℃




Electrical heater




1.5kw




Hot water supply

(L/H - from

15°C to 55°C)

75L




Sound level




47 dB(A)




Net weight




80 kg




Shipping weight




92 kg




Net dimensions




560*560*1730




Shipping dimensions




670*670*1860




Qty/20GP




24 pcs




Qty/40GP




48 pcs



Hot Water Heat Pump Componets: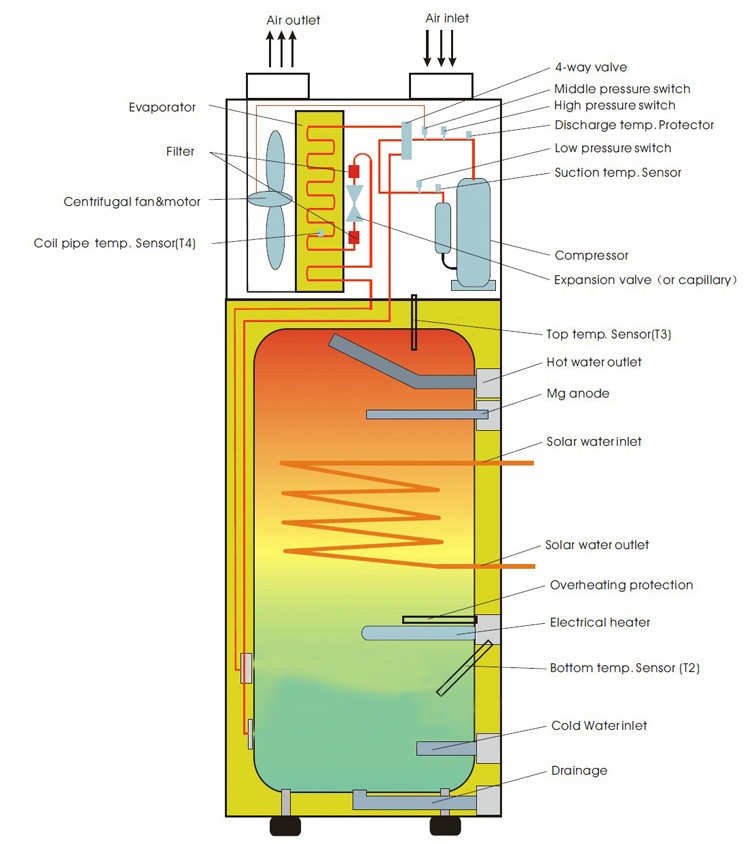 Hot Water Heat Pumps Applications: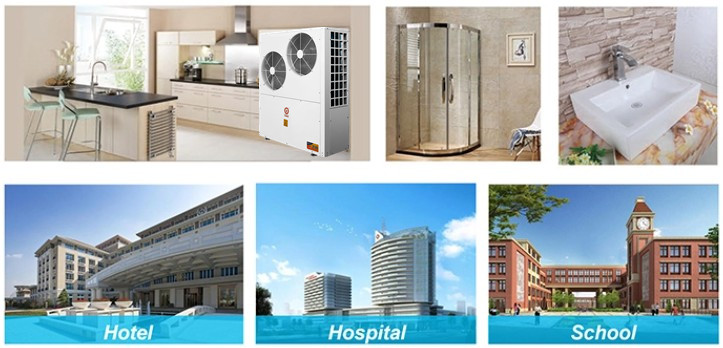 Hot Water Heat Pumps Installations: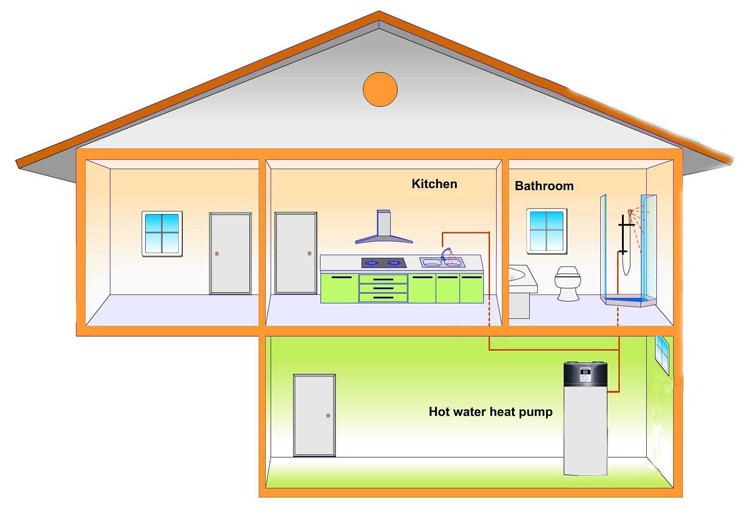 Hot Water Heat Pumps Connection Diagram: