CO2 heat pumps for domestic hot water and space heating work on the same principle as heat pumps with conventional refrigerants.
By using carbon dioxide as a refrigerant, heat pumps can operate more efficiently in the high temperature range and more efficiently in lower ambient temperatures.
With a maximum outlet temperature of 90°C, CO2 heat pumps can be used to produce domestic hot water. CO2 heat pumps in combination with buffer tanks can also be used to replace existing gas boilers for space heating.
Existing central heating installations usually require a minimum supply temperature of 80°C. Therefore, CO2 heat pumps are an excellent device to make existing buildings more sustainable.
CO2 heat pumps are suitable for collective heating in apartment buildings, small district heating systems, swimming pools, sports facilities, sanitary hot water production in hotels and holiday parks.
By combining central heating with hot water production, the Seasonal Performance Factor (SPF) gets even better.
Features:
1. Environmental Protection
1) Natural CO2 refrigerant
2) Very effective for water heating
3) The global warming potential is only 1
4) Natural gas
2. Water cycle only
1) All refrigerant is safely contained within the compressor
2) There is no refrigerant circulation in the hot water tank
3) No maintenance or refrigerant refill required
3. Power saving
1) Water heating energy savings up to 75%
2) 4.7 COP – the highest in New Zealand
3) Maximize the use of self-generated photovoltaic power generation, increasing energy output by five times
4) Use the instant boost function of the heat pump
4. Indoor or outdoor cylinders
1) Use gas cylinders to keep your linen cabinet warm
2) Or use an outdoor cylinder to make room inside
3) With Reclaim, you can choose where the cylinder is located
4) No electrical components are used
Specification: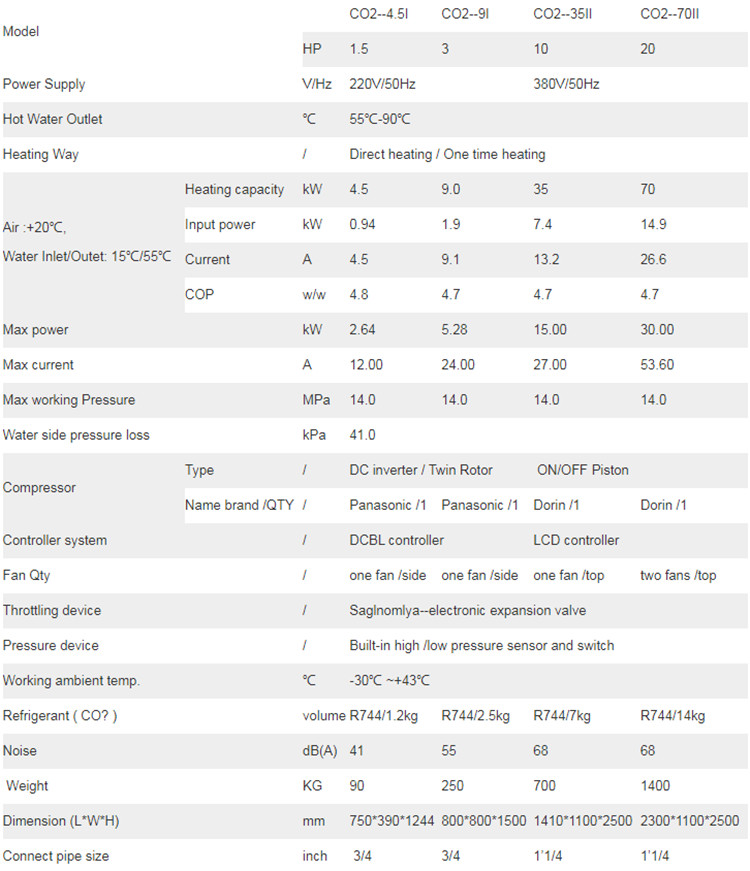 Contact us
If you need a co2 heat pump, please contact us. Our heat pump experts will get back to you within 24 hours.