The air-to-water heat pump can provide effective heating and cooling for your home or commercial building. It can enable you to enjoy a comfortable indoor temperature and provide clean hot water throughout the year.

The air-to-water heat pump provides power for 75% of the energy and 25% of the electricity extracted from the air. This set of equipment operates very efficiently, and it is very energy-saving and environmentally friendly.

The air-to-water heat pump is highly compatible. It can be used in combination with floor heating or low-temperature radiators, and it can also be used with solar water heaters.

Working principle of air to water heat pump:
1. The evaporator extracts energy from renewable resources (air, water, geothermal or solar energy) by forcing liquid to be converted into gas.
2. The compressor compresses the gas, thereby increasing its temperature.
3. The condenser exchanges heat from the gas to the heating system, and then the gas returns to the liquid state.
4. The expansion valve reduces the pressure of the refrigerant, which triggers the evaporation and the cycle starts again.

Air to Water Heat Pump Features:
1. EC fan motor, no noise
2. The world-famous scroll compressor is highly efficient and stable.
3. R410a refrigerant, environmental protection, no ozone depletion
4. The intelligent controller can be adjusted and the microprocessor can be adjusted quickly.
5. PVC titanium alloy heat exchanger has sufficient corrosion resistance and is more durable.
6. With overheating protection, high pressure protection, high temperature protection, low pressure protection and other protection functions
7. Water heat exchanger: Circulating heating type is shell-and-tube type and direct-tube type. Heating model.
8. Copper pipes with inner grooves can improve efficiency.
9. Four-way valve ensures reliable defrosting function
Heat Pump Key Componets: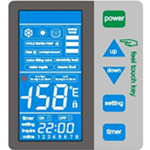 Smart control: microprocessor-based digital controller with LCD display digital controller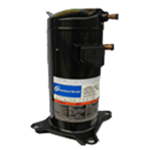 American Compressor: Copeland Scroll has high working efficiency.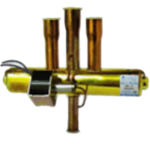 Japan Saginomiya four way control valve: No back flow and block.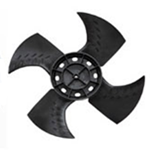 Axial Fans: high wind and low noise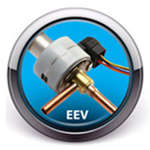 Eco-friendly Refrigerant: without ozone depletion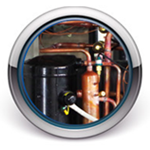 Silver welding: avoid refrigerant leakage
Warranty:
1. CE, CB, RoHS, Conform to EN14511-2:2011 test standard, ISO9001, ISO14001.
2. 2 years warranty
3.1% spare parts are repaired free of charge.
Leomon Technology Service:
Leomon Technology provides customized services. We can design and produce Air to Water Heat Pumps according to customers' special requirements.
Air to Water Heat Pump Specifications:
Model




LM050V2




Power supply




220-240/50/1

V/Hz/Ph

Max. heating

capacity(1)

16.5KW




C.O.P(1)




4.48

W/W




Heating capacity

Min/Max.(1)

7.59 /16.5KW




Heating power

input Min/Max.(1)

1353/3683W




COP Min./Max.(1)




4.48/5.6

W/W




Max. heating capacity

(2

)




15.5KW




C.O.P (2)




3.58

W/W




Heating capacity

Min/Max.(2)

7.13 /15.51

KW




Heating power

input Min/Max.(2)

1676/4328W




COP Min./Max.(2)




3.58/4.26WW




Max. cooling capacity(3)




14.7

KW




E.E.R(3)




3.48

W/W




Max. cooling capacity(3)




6.78/14.73

KW




Cooling power

input Min/Max.(3)

1625/4953W




E.E.R

Min./Max. (3)




2.97

/4.17

W/W




Max. cooling capacity(4)




11.6

KW




E.E.R(4)




2.61

W/W




Max. cooling capacity(4)




5.35

/

1

1

.

6

3

KW




Cooling power

input Min/Max.(4)

1458

/

4

6

0

1

W




E.E.R Min./Max. (4)




2.53

/

3

.

6

7

W/W




Rate current




17.6A




M

ax current




25.55A




Compressor




Twin rotary-1




Fan

Quantity




2Pcs




Fan

Airflow




5000

m3/h




Fan

Rated power




200W




Water side

heat exchanger

Plate heat exchanger




Water pressure drop




23KPA




Piping connection




G1"Inch




Allowable water flow

Min./Rated /Max

0.49/0.79/1.31

L/S




Noise level




62

dB(A)




Net Dimension

(L*D*H)

1100*490*1350

mm

Net Weight




124KG



Air to Water Heat Pumps Applications: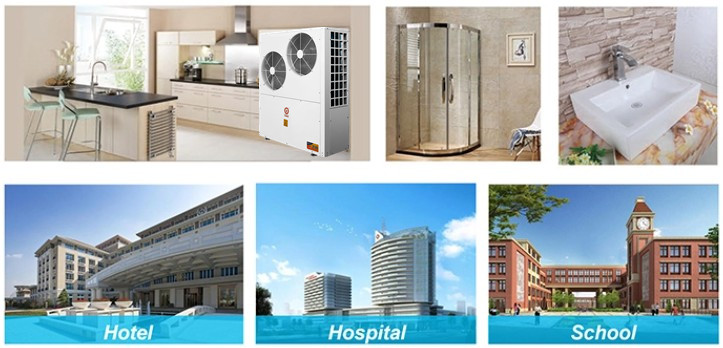 Air to Water Heat Pumps Installations:

Air to Water Heat Pumps Connection Diagram: