Commercial Hot Water Heat Pumps extract energy from the air and upgrade it to hot water, which can be used in a range of commercial applications. For example, hotels, apartment buildings, restaurants, fitness centers, hospitals, nursing homes and other commercial and industrial applications.
The average COP of 4.2 for commercial heat pumps means that the energy efficiency of air source heat pumps is more than 4 times that of traditional water heaters.
Commercial hot water heat pumps produced by Leomon Technology adopt a "V"-shaped evaporator design, which greatly improves the heat exchange area and efficiency.

Leomon Technology provides two series of commercial hot water heat pumps, circulating heating and instant heating.
Circulating heating heat pump: low price.
Instant heating heat pump: Produce hot water faster. It is very suitable for maintaining a constant water temperature in cold or hot climates.
Commercial Hot Water Heat Pumps Features:
1. World-renowned scroll compressor
2. Efficient and environmentally friendly R134A, R417A or R407C refrigerants will not deplete ozone
3. Intelligent control: with LCD display and digital remote control
4. Hot water temperature range: 25℃-60℃
5. Galvanized steel shell, beautiful and anti-corrosion
6. Using PID defrosting technology, automatic defrosting.
7. Internal thread copper and hydrophilic aluminum foil heat exchanger
8. Water heat exchanger: shell-and-tube type for circulating heating model and tube-and-tube type for direct heating model.
9. Alco or Danfoss thermal expansion valve, advanced flow control equipment for direct heating models
10. Very low noise, will not disturb neighbors

Heat Pump Key Componets: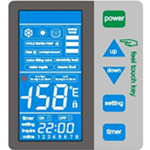 Smart control: microprocessor-based digital controller with LCD display digital controller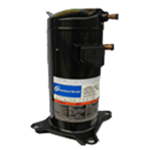 American Compressor: Copeland Scroll has high working efficiency.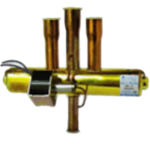 Japan Saginomiya four way control valve: No back flow and block.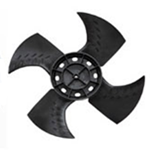 Axial Fans: high wind and low noise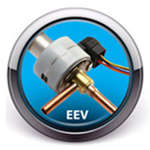 Eco-friendly Refrigerant: without ozone depletion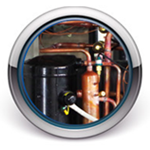 Silver welding: avoid refrigerant leakage
Commercial heat pump warranty:
1. Pass CE, CB, RoHS, conform to EN14511-2:2011
2. 2 years warranty
3. 1% of spare parts are repaired free of charge.
Leomon Technology Service:
We can design and produce commercial heat pump water heaters according to customer requirements, and design packaging for you.
Leomon Technology Commercial Hot Water Heat Pumps Specifications:
High and low pressure protection, Overload protection, Temperature protection, Power phase sequence protection, etc.

Max. outlet water temperature

Packing dimension (W× D×H)

160x49x49cm
187x33x15cm
187x27x15cm
178x11x11cm

Commercial Hot Water Heat Pumps Applications:

Commercial Hot Water Heat Pumps Installations:

Commercial Hot Water Heat Pumps Connection Diagram: