Low temperature heat pump is a heating device widely used in cold regions. When the outdoor temperature reaches -25°C, the low temperature heat pump can still operate effectively. Provide you with hot water and comfortable indoor temperature.

In low temperature environments, cold climate heat pumps still have a higher COP of 4.66. Compared with oil or LPG boilers, heat pumps can save up to 70% of fuel costs each year.

Low temperature heat pumps can heat up in winter and cool down in summer. Provide you with a warm and comfortable living environment throughout the year.

Low temperature heat pumps are suitable for low-temperature distribution systems, such as floor heating, low-temperature radiators and fan coil units. The lower the outlet water temperature, the higher the operating efficiency.

Low Temperature Heat Pumps Features:
1. Working air temperature range: -25C to 45C
2. The highest effluent hot water is 55 to 60 degrees.
3. The EVI turbo compressor is specially designed for high water temperature.
4. Both provide hydrophilic coating air exchanger and SWEP plate heat exchanger
5. Intelligent remote control, can store historical data for quick adjustment.
6. Copper pipe with inner groove can improve efficiency
7. Including automatic defrost function (with reversing valve).
8. It can be used for floor heating, fan coils, water heaters and modern radiators.
9. Water heat exchanger: Circulating heating type is shell and tube type, directly tube type. Heating model.
10. R417a or R407c refrigerant, environmental protection, no carbon dioxide emissions
Heat Pump Key Componets: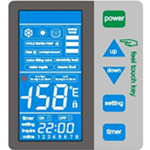 Smart control: microprocessor-based digital controller with LCD display digital controller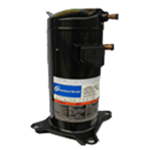 American Compressor: Copeland Scroll has high working efficiency.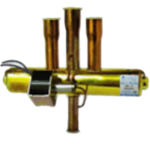 Japan Saginomiya four way control valve: No back flow and block.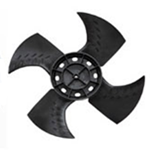 Axial Fans: high wind and low noise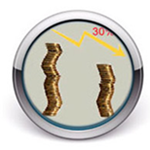 DC inverter: save more than 30% of energy consumption.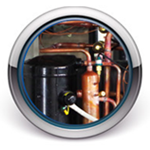 Silver welding: avoid refrigerant leakage
Warranty:
1. CE, CB, RoHS, Conform to EN14511-2:2011 test standard, ISO9001, ISO14001.
2. 2 years warranty
3.1% spare parts are repaired free of charge.
Leomon Technology Service:
Leomon Technology provides customized services. We can design and produce Low Temperature Heat Pumps according to customers' special requirements.
Low Temperature Heat Pumps Specifications:
cooling capacity




7.58KW




cooling capacity




25870

BTU/h




input power




2.43kw




heating capacity




5.84kw




heating capacity




19932

BTU/h




input power




2.41

kw




Rated input current




11.55A




max input current




17.1A




Power supply




220V/50HZ/1N

380V/3N/50HZ

Nosie




55

dB(A)




width




670mm




deepth




640mm




height




820mm

Unit weight




115kg




operating range




-

25

~

43

℃

Throttling type




thermal expansion valves

electric expansion valve

Refrigerant




R407C/R410A




compressor




copeland

panasonic EVI

Air source heat exchanger




Finned heat exchange




Air source heat exchanger




1Pcs




Air source heat exchanger




0.2kw




Hot water side heat exchange




Tube in shell

exchange




plate heat exchange




water

flow




1.44

m3/h




water pressure down




27

kPa




pipe size




0.75

inch




water side max

working pressure

1000

kPa



Low Temperature Heat Pumps Applications: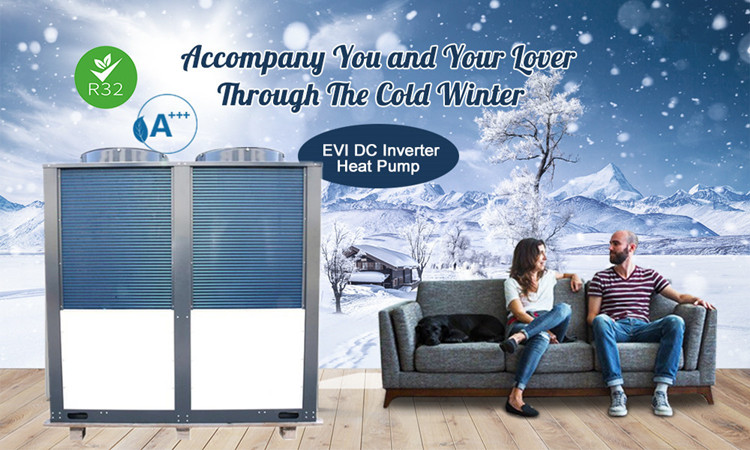 Low Temperature Heat Pumps Installations: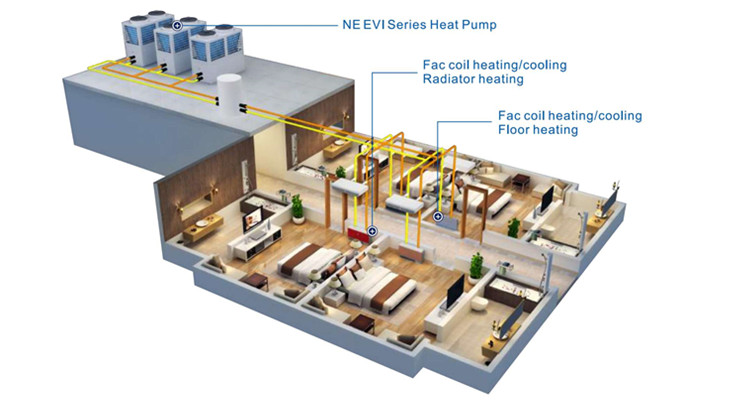 Low Temperature Heat Pumps Connection Diagram: