Spa heat pump will give your spa a luxurious and comfortable experience. It can bring extremely comfortable water temperature to your spa, allowing your customers to enjoy the ideal water temperature at any time.

The spa heat pump absorbs free heat from the surrounding environment and then delivers it to the hot spring or swimming pool. The heating process is very environmentally friendly, effective, and will not pollute the air.

The spa heat pump is the most economical and effective heating method, it will save about 75% of energy. The heat pump in the spa will effectively keep the temperature of the swimming pool or spa constant. In addition to heating in winter, the heat pump can also cool the spa in summer.

Spa Heat Pump Application place:
Spa Heat Pump is used in public and private swimming pools, bathing and SPA leisure pools, jacuzzis, sauna pools, etc.

Spa Heat Pump classification:
There are 6 horses, 13 horses, and 25 horses.

Spa Heat Pump Features:
1. PVC titanium alloy heat exchanger has sufficient corrosion resistance and is more durable.
2. Small in appearance, beautiful and durable, easy to disassemble and assemble.
3. Efficient compressor with R410A or R32 refrigerant. .
4. Flow switch, used for water flow protection.
5. The adjustment of intelligent controller and fast mind microprocessor.
6. Smart touch screen controller and digital remote control
7. Air exchanger (finned coil) with hydrophilic coating.
8. Contains automatic defrost function. (Internally equipped with reverse circulation valve)
9. High/low voltage protection, overload protection
10. Both 50Hz and 60Hz units can be used.
Heat Pump Key Componets: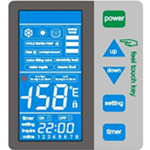 Smart control: microprocessor-based digital controller with LCD display digital controller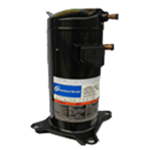 American Compressor: Copeland Scroll has high working efficiency.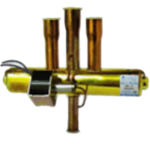 Japan Saginomiya four way control valve: No back flow and block.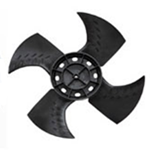 Axial Fans: high wind and low noise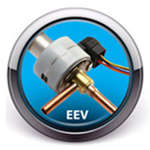 Eco-friendly Refrigerant: without ozone depletion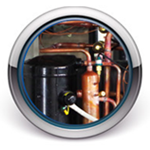 Silver welding: avoid refrigerant leakage
Spa Heat Pumps Warranty:
1. Heat Pumps have CE and RoHS certificates.
2. 2 years warranty for spa heat pumps
3. 1% spare parts are repaired free of charge.

Leomon Technology can customize the Spa Heat Pumps housing and technical requirements according to customer needs.
Why choose Leomon Technology:

Model

LMRC3-YC

Heating capacity

4.5 KW

COP

5.47

Cooling capaciy

3 KW

Water flow

2000 m3/h

Max water temp

45℃

Rated current

4.3/5.0A

Rated input power

0.9/1.05 KW

Power supply

220-240V/50Hz/1Ph

Refrigerant

R410A

Compressor type

Rotary

Heat exchanger

Titanium tube in pvc shell

Compressors

1pcs
Ambient temperature

-7℃~43℃

Noise

48 dB(A)

Dimension

930/350/550 mm

Net weight

45 Kg

Testing condition


Heating:Ambient temp.

(DB/WB)=24℃/19℃,

Water temp.=26℃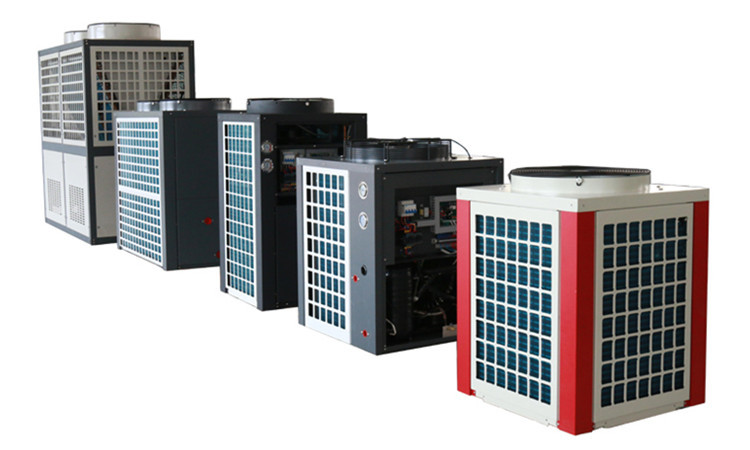 Working principle of Air Source Spa Heat Pump: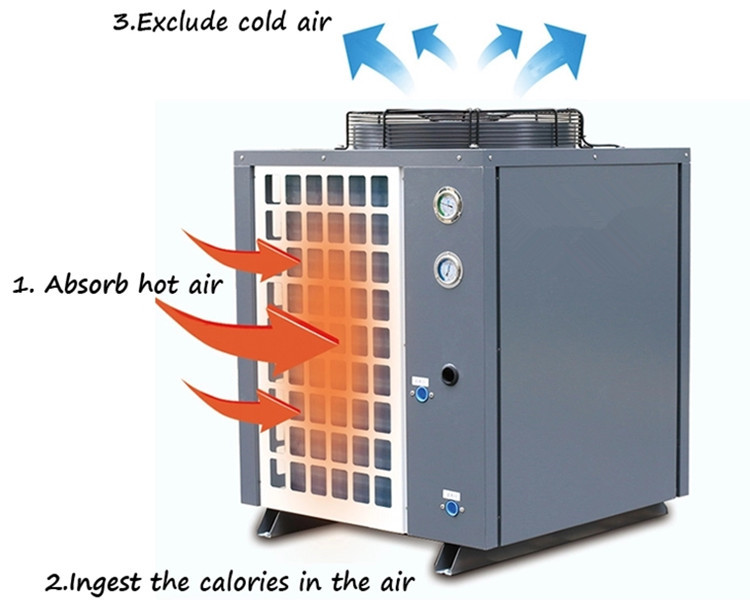 Air Source Spa Heat Pump Applications: