Domestic Heat Pumps are devices that transfer heat from the surrounding air to the hot water system or floor heating system at home.
Because it extracts renewable heat from the environment, the heat output of the heat pump is greater than the electrical energy input. His heating efficiency is higher and electricity bills are lower. It will also reduce your CO2 emissions.
The heat pump is used for heating in winter, and it is the best air conditioner in summer. It can be used all year round without being affected by the external environment.
The domestic heat pump can make each room get hot water, while saving up to 75-80% of heating costs. The heat pump can be installed anywhere in the house, and a separate heat pump can provide hot water for the bathroom and kitchen.
Domestic Heat Pumps Features:
1. Liner material-high-grade duplex stainless steel 2205, enamel, stainless steel 316, stainless steel 304
2. Smart LED display, WIFI control
3. EC fan motor, no noise
4. Water heat exchanger: Circulating heating type is shell-and-tube type and direct-tube type. Heating model.
5. R410a refrigerant, environmental protection, no ozone depletion
6. Advanced water tank corrosion protection-titanium.
7. An innovative advanced material-duplex stainless steel 2205 material for inner tank.
8. The world-renowned turbine engine is highly efficient and stable.
9. Four-way valve ensures reliable defrosting function
10. With overheat protection, high pressure protection, high temperature protection, low pressure protection, etc.
Heat Pump Key Componets: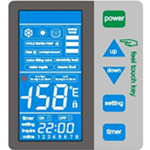 Smart control: microprocessor-based digital controller with LCD display digital controller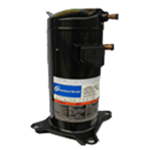 American Compressor: Copeland Scroll has high working efficiency.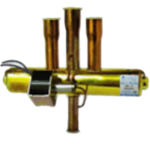 Japan Saginomiya four way control valve: No back flow and block.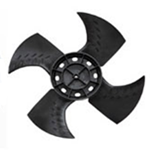 Axial Fans: high wind and low noise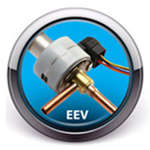 Eco-friendly Refrigerant: without ozone depletion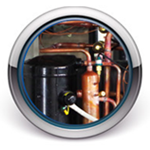 Silver welding: avoid refrigerant leakage
Warranty:
1. CE, CB, RoHS, Conform to EN14511-2:2011 test standard, ISO9001, ISO14001.
2. 2 years warranty
3. 1% spare parts are repaired free of charge.
Leomon Technology Service:
Leomon Technology provides customized services. We can design and produce Air Souce Heat Pumps according to customers' special requirements.
Domestic Heat Pumps Specifications:
| | |
| --- | --- |
| Storage tank capacity | 100(L) |
| ERP Class at Air 20°C | A+ |
| Cop at Air 20°C | 3.05 |
| Cop at Air 7°C | 2.62 |
| Mixed water at 40°C V40 | 140(L) |
| Heating up time(h) | 5.3 |
| Net weight(kg) | 50 |
| Sound power lever(db) | 48.5 |
| Capacity | 0.85*(+1.5**) |
| Voltage | 220~240/1/50Hz |
| Refrigerant | R410a |
Domestic Heat Pumps Applications:

Domestic Heat Pumps Installations: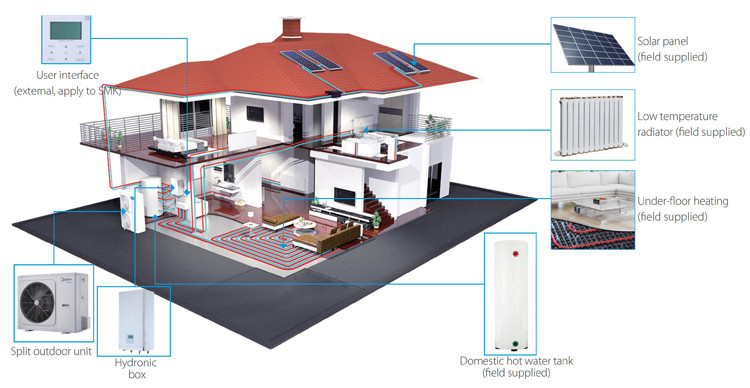 Domestic Heat Pumps Connection Diagram: