The ground source heat pump (GSHP) device is the most efficient heating system with an efficiency of up to 300%, making it an ideal choice for today's energy-saving homes.

Ground source heat pumps can not only provide heating and hot water for your home or company. A refrigeration system can also be provided. The ground source heat pump can also work in the reverse direction when it is hot outside to provide you with cool air and help you maintain a comfortable temperature throughout the year.

The working principle of ground source heat pump:
1. Water and antifreeze circulate through a series of plastic pipes, called ground loops, buried 4 to 6 feet underground.
2. As the underground temperature remains stable, the ground loop provides a renewable and reliable energy source.
3. The heat pump uses a typical refrigeration system to extract heat from the ground circuit by changing the temperature, and then circulates the heat through a standard piping system. The system simply reverses to provide air conditioning in the summer.

The benefits of ground source heat pumps:
1. The heat delivered by the ground source heat pump to the property is approximately three times the energy extracted from the ground.
2. The ground source heat pump is very suitable for properties that cannot use natural gas
3. Ground source heat pumps are very suitable for real estate on large tracts of land.
4. Ground source heat pump is very quiet, no noise when working

Ground source heat pump Features:
1. High-performance fully enclosed scroll compressor, Panasonic compressor
2. Shell and tube condenser and evaporator, high heat exchange efficiency
3. Modular design, small size, saving installation space.
4. Intelligent controller, fault checking, balanced operation, timing on/off and other functions.
5. The thermal expansion valve of famous brand to ensure better performance.
6. Complete safety devices: high and low voltage switching, overcurrent protection, overload protection, overheat protection, reverse phase and phase loss protection, short circuit protection, etc.

Heat Pump Key Componets: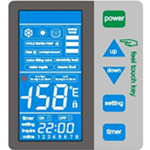 Smart control: microprocessor-based digital controller with LCD display digital controller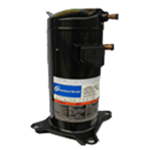 American Compressor: Copeland Scroll has high working efficiency.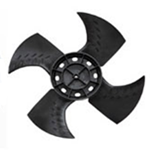 Axial Fans: high wind and low noise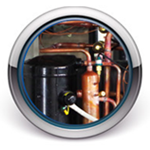 Silver welding: avoid refrigerant leakage
Warranty:
1. CE, CB, RoHS, Conform to EN14511-2:2011 test standard
2. 2 years warranty
3. 1% spare parts are repaired free of charge.

Leomon Technology can design and produce Ground Source Heat Pumps according to customers' special requirements.
Ground source heat pumps specifications:
Model




LM-03




Heating capacity




11kw




Heating capacity




37543

BTU/h




Input power




2.6kw




Input current




12.8A




COP




3.8




Rated cooling capacity




9kw




Rated cooling capacity




30717

BTU/h




Rated input power




1.9kw




Rated input current




9.5A




EER




4.5kw




Max running current




17.1A




Power source




220-240V/50Hz




Nosie level




≤

53

dB(A)




Dimension(

w*d*h

)




560*470*675mm




Weight




135kg




Precision of temp control




±2




Controller

Type




Multi-color backlight LCD, Can accept panel buttons and infrared remote control




Controller

Main function




Working mode control, independent working temperature setting, status display, timer start and stop machine Settings, key lock function, muti-color backlight selection, etc




Throttle type




External equalizer thermal expansion valve




Refrigeration




R410A/R417A/ R407C




Compressor

Type




Hitachi




Compressor

Qty




1Pcs

Water source side heat exchange

Type




plate heat exchanger




Water source side heat exchange

Water pressure drop




10

kPa




Water source side heat exchange

Pipe size




0.75

Inch




Water source side heat exchange

Water side max working pressure




1000

kPa




Water chiller heat exchanger

Type




plate heat exchanger/tube in shell heat exchanger




Water chiller heat exchanger

Water flow




1.46

m3/h




Water chiller heat exchanger

water pressure drop




10kPa




Water chiller heat exchanger

Pipe size




0.75inch




Water chiller heat exchanger

Water side max working pressure




1000

kPa




Refrigeration system




Too high gas temperature protection,high pressure protection, low pressure protection, sensor fault protection




Refrigeration system




Compressor delay start protection, phase sequence protection, smoke and fire protection




Water source system




Water temperature protection, water flow protection, heat exchanger antifreeze protection, standby low temperature protection,Leakage protection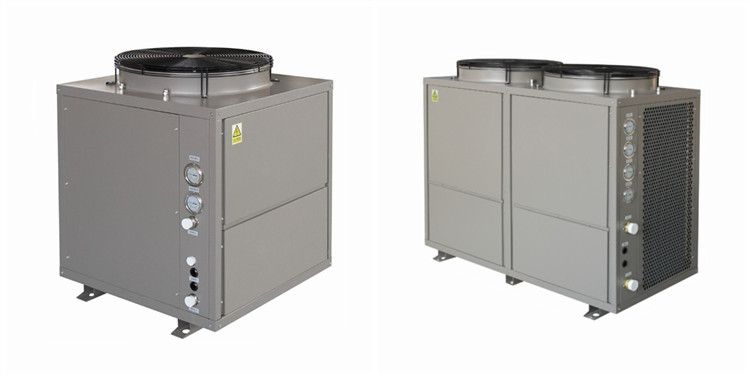 Working principle of ground source heat pumps: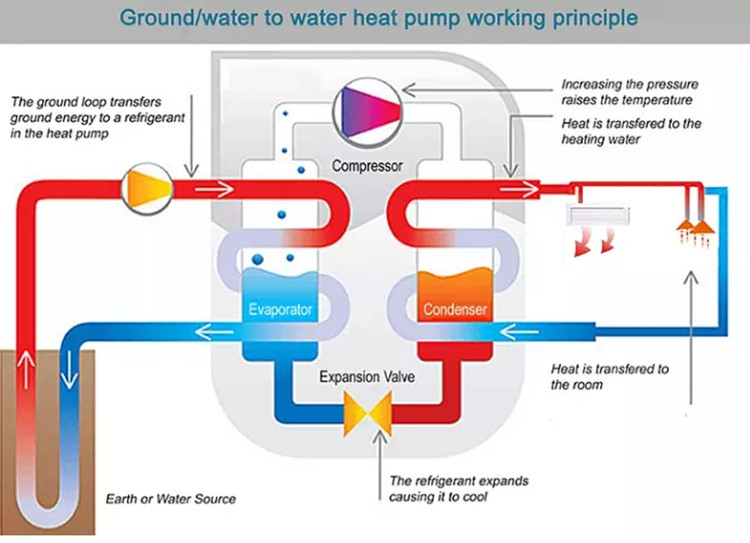 Ground Source Heat Pumps Installations and Applications:

Ground Source Heat Pumps Connection Diagram: