The air source heat pump collects heat from the surrounding air and transfers it to the heat exchanger to heat the swimming pool water. The heat pump is powerful for cooling in summer and heating in winter. The heat pump can help you get a comfortable water temperature throughout the year.
These are very energy-efficient swimming pool heat pumps. Depending on the outside air temperature, the COP value can be as high as 5.9. This model also uses the latest R32 refrigerant, which is environmentally friendly and does not deplete ozone.
The output power of the swimming pool heat pump is 12kw, which is an ideal choice for heating a 45 cubic meter swimming pool.
Features of heat pump pool heater:
1. Copeland scroll compressor has high efficiency, low noise and long life.
2. Internal thread copper and hydrophilic aluminum foil heat exchanger.
3. Titanium material, corrosion resistant, specially used for swimming pool water.
4. The electronic expansion valve automatically adjusts the refrigerant flow.
5. Galvanized steel sheet, beautiful and anti-corrosion.
6. Black metal shell.
7. Set and check all parameters, if the heat pump fails, it will protect itself.
8. The heat pump uses environmentally friendly refrigerants: R417A / R407C / R404A.
9. The heat pump is small in size, so ordinary plumbers can easily install it.
10. Precise temperature control
Swimming Pool Heat Pump Specifications:
Heating Output 12Kw
C.O.P. 20°C-50°C ≥4
Power Cont/Max A 10.5/14.1
Voltage 240
Water Output L/h ≥250
Noise dB(A) ≤48
Size (cm) (L/D/H) 100x30x63
Weight (Kg) 65
Maximum swimming pool volume (cubic meters/gallon): 60/13200
Water inlet (mm): 50
Dimensions (LxWxH-mm): 1140x400x650
Heat Pump Key Componets: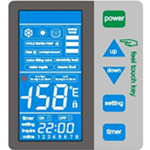 Smart control: microprocessor-based digital controller with LCD display digital controller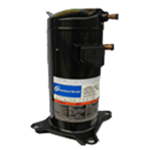 American Compressor: Copeland Scroll has high working efficiency.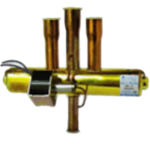 Japan Saginomiya four way control valve: No back flow and block.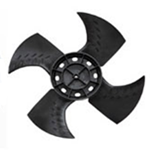 Axial Fans: high wind and low noise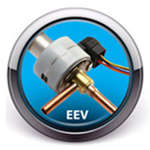 Eco-friendly Refrigerant: without ozone depletion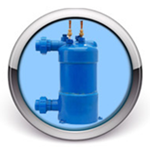 PVC Titanium Heat Exchanger: resistance to chemical corrosion and pool corrosion
Swimming Pool Heat Pumps Warranty:
1. Heat Pumps have CE and RoHS certificates.
2. 2 years warranty for Swimming Pool Heat Pumps
3.1% spare parts are repaired free of charge.
Leomon Technology provides customized services. We can design and produce swimming pool heat pumps according to customer's requirements for shape and parameters.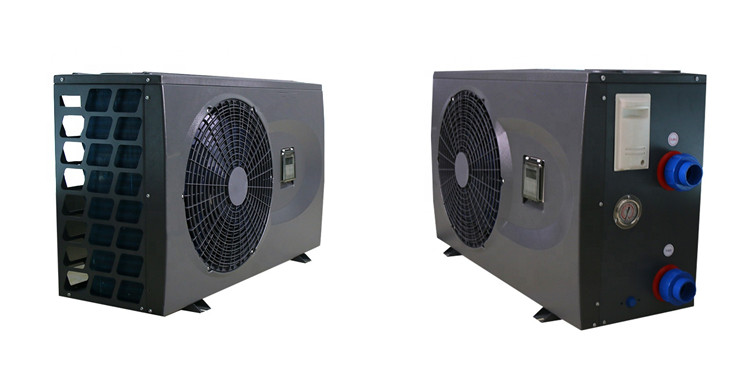 Swimming Pool Heat Pump Applications:

Swimming Pool Heat Pump Installations: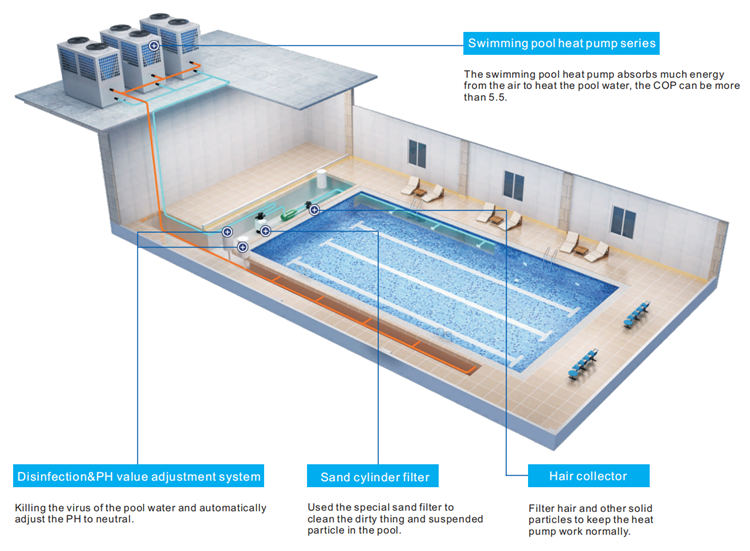 Swimming Pool Heat Pump Connection Diagram: